The Chair of Energy Systems conducts research regarding problems in energy engineering. Our research is divided into four areas: power plants, modeling and simulation, measurement technology and renewable energy. We cooperate with fellow research institutions, as well as industrial companies, on a number of national and international research projects. We also coordinate several collaborative projects. Our educational focus is also on energy engineering. We offer a variety of lectures with corresponding tutorials, internships, seminars and excursions in the field to our students. We hope you enjoy energy engineering!
LES erforscht chemisches Recycling von Kunststoffabfällen mittels Flugstrom- und Plasmavergasung
Der Lehrstuhl für Energiesysteme trägt bereits seit einigen Jahren einen wissenschaftlichen und technologischen Beitrag zur Energiewende bei. Neben der Energietechnik nimmt nun auch der Rohstoffwandel eine größere Rolle in der Forschung des LES ein. Aktuell wird der Großteil kunststoffhaltiger Abfälle in Feuerungsanlagen oder Kraftwerken thermisch genutzt, wobei fossiles CO2 freigesetzt wird. Mechanisches Recycling von Kunststoffen stellt zwar ein wichtiges Verfahren zur Einsparung von Rohstoffen dar, allerdings ist die Rezyklierungsrate des Kohlenstoffes begrenzt, es kommt zu einer Verschlechterung der Werkstoffeigenschaften und nur homogene Stoffströme können zurückgeführt werden. Für stark heterogene Gemischkunststoffabfälle aus Industrie und Haushalte sind vielversprechendere Recyclingtechnologien erforderlich.
Eine attraktive Möglichkeit zur Reduzierung der Emissionen sowie zur Etablierung einer nachhaltigen Kreislaufwirtschaft bietet das Chemisches Recycling von Kunststoffen oder sogenannten Ersatzbrennstoffen mittels Vergasung zu hochqualitativem Synthesegas für die Herstellung neuer Basischemikalien. In den Projekten VERENA (BMWK, 03EE5044B) und TWIN-PEAKS (EU Horizon 2020, 951308) werden gemeinsam mit internationalen Partnern aus Wissenschaft und Industrie die Flugstrom- bzw. Plasmavergasung sowohl experimentell als auch simulativ untersucht. Der Vorteil dieser Vergasungsreaktoren liegt besonders in der hohen Flexibilität bezüglich der Einsatzstoffe, dem quantitativen Umsatz sowie in der hohen Produktgasqualität. Dadurch können Kunststoffpolymere wie etwa Polyethylen oder Polypropylen und andere vielfältige Kohlenwasserstoffe bis auf die C1-Komponente zerlegt werden, um anschließend in katalytischen Synthesen über das Intermediat Methanol wieder Monomere für kommerzielle Kunststoffe zu gewinnen. Eines der Ziele in den Projekten VERENA und TWIN-PEAKS ist die erfolgreiche Erprobung dieser Einsatzstoffe zur Bereitstellung von Synthesegas. Mit diesem Ansatz lässt sich damit der Kohlenstoffkreislauf schließen sowie fossiles CO2 einsparen.
Ansprechpartner: Weiss Naim, Sebastian Bastek, Sebastian Fendt
Weitere Informationen zu den Projekten VERENA und TWIN-PEAKS finden Sie hier:
Start of the Future Lab REDEFINE H2E
This week, 01. December 2021, we start an international Future Lab. Under the acronym REDEFINE H2E - "Renewable Electricity Dispatch and Expendable Feedstock-Integrated Net-Zero-Emission Hydrogen Economy" - numerous international researchers from various well-known institutes will investigate the future of green hydrogen. The aim of the next three years is to create the basis for a hydrogen-based circular economy. Therefore, the Federal Ministry of Education and Research is investing up to five million euros in our team (Funding number: 01DD21005). One of the highlights of this project is its high internationality as the researcher will come from Australia, Brazil, Germany, Great Britain, Italy, Canada, Lithuania, the Netherlands, Poland, Portugal, Sweden, Switzerland and the USA. In order to ensure mutual exchange, part of the researchers will temporarily be guests at our chair. We are already looking forward to welcome our new colleagues!
The current TUM press release on the REDEFINE H2E project can be found here:
TUM koordiniert Zukunftslabor für Grünen Wasserstoff - TUM
Contact: Tobias Netter, Sebastian Fendt
Website of the EU research project GOLD now online
The website of the EU project GOLD (Growing energy crops on contaminated land for biofuels and soil remediation) is now officially available (link). The Chair of Energy Systems is pleased to be part of the EU research project and to contribute together with the international partners to the realization of the Sustainable Development Goals and the objectives of the EU Green Deal. Further information about the participation of the LES can be found here.
Contact: Marcel Dossow, Sebastian Fendt
This project is funded by the European Union's Horizon 2020 research and innovation program under grant number 101006873.

Two researchers of ES awarded with the "Christian-Hecht-Preis 2021"
The chair of Energy Systems congratulates his employee Matthäus Irl and his former employee Dr.-Ing. Sebastian Eyerer for winning the Christian Hecht Preis 2021. Both junior scientists have been honored for their contributions to the geothermal energy utilization in the Bavarian Molasse Basin and the Upper Rhine Graben at the Praxisforum Geothermie.Bayern 2021. The jury of representatives from industry and academia decided for two awardees as both achieved the same number of points. Mr. Eyerer investigated various working fluids and an efficient and flexible concept for an Organic Rankine Cycle for geothermal CHP plants in his PhD. Mr. Irl works on the analysis and optimization of the operation of deep-geothermal CHP plants. Dr. Dietfried Bruss of the Stadtwerke München mentioned in the laudation that both awardees have quite some things in common. Amongst others, both works are part of the Geothermal-Alliance Bavaria, which proves the high scientific rank and the relevance of this research alliance.
Double success for the LES at this year's MSE Energy Colloquium
The Chair of Energy Systems congratulates its staff members Felix Fischer and Marcel Dossow for receiving the Best Presentation, respectively the Best Paper Award of the 11th MSE Energy Colloquium. Mr Fischer presented the successful progress of the BioCORE project in the field of highly efficient biogas utilization in high temperature fuel cells to a broad public for the first time. Mr Dossow summarised the results of his extensive simulations on the production of Sustainable Aviation Fuels (SAF) on his poster.
The BioCORE project is funded by the German Federal Ministry of Education and Research and will run until 30.11.2021. The poster is available for download. An introductory video to the poster is available here.
Website for EU research project TWIN-PEAKS now online
The website of the EU project TWIN-PEAKS (Twinning for Promoting Excellence, Ability and Knowledge to Developed Advanced Waste Gasification Solutions) is now officially available (Link). The Chair of Energy Systems is pleased to be part of the EU research project and to work together with the Lithuanian, Swedish and German partners on waste and residue gasification technologies of the future. As part of the research project, three core research areas were identified on which the joint research of the consortium is now focused: plasma-assisted gasification processes, plasma-assisted methanation and the topic of input materials and usage paths for gasification process chains.
Contacts: Sebastian Bastek, Sebastian Fendt
This project has received funding from the European Union's Horizon 2020 research and innovation programme under grant agreement No 951308. The sole responsibility for the content of this presentation lies with the authors. It does not necessarily reflect the opinion of the European Union. Neither the REA nor the European Commission are responsible for any use that may be made of the information contained therein.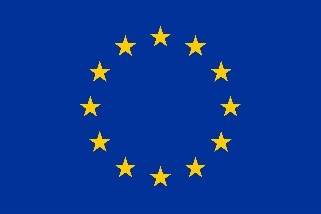 EU research project ENGIMMONIA kicks-off at 1st of May 2021
The chair of Energy Systems is looking forward to be part of the EU research project ENGIMONNIA. A total of 22 partners from industry and research with a total funding of 9.5 Mio. € are investigating the decarbonization of the maritime sector with Ammonia as a future energy vector. Together with ORCAN ENERGY AG, the chair of Energy Systems is working on increased engine efficiency by means of waste heat utilization in ORC systems. Further information on the project and the consortium can be found here. The Project begins at 1st of May 2021 and has a project duration of 4 years.
Contact person: Christoph Wieland

Geothermal-Alliance Bavaria 2.0 granted!
Geothermal-Alliance Bavaria 2.0 granted!
The chair of Energy Systems is looking forward to be part of the consecutive phase of the Geothermal Alliance Bavaria (GAB). TUM is coordinating this collaborative research association of TUM, Friedrich-Alexander-Universität Erlangen-Nürnberg, University of Bayreuth, Ludwig-Maximilians-Universität München and University of Applied Sciences München. The chair of Energy Systems is researching on the efficient use of geothermal heat. The project duration of this second phase is from 2021 to 2024. The project, which is funded by the Bavarian State Ministry of Science and the Arts (StMWK), has the objective of fostering the local use of geothermal energy and targeting to meet future CO2-emissions goals. The press release of the StMWK with further details to the project are found here (German only).
Contact person: Christoph Wieland